Attention Rotator​ Cuff​ Sufferers! Free Rotator​ Cuff​ Workshop
"New​ Rotator​ Cuff​ Workshop​ Reveals​ How​ to​ Get​ Back​ to​ Normal​ Without​ Medications, Injections​ and​ Surgery..."
Tuesday, Sep 24th
7:30 PM
31341 Niguel Road, Suite G Laguna Niguel, CA 92677
Enter Your Info Below To Register For The Workshop

We value your privacy and would never spam you
Go​ to​ the​ Rotator​ Cuff​ ​ Workshop​ and​ Learn:
1

The​ Single​ Worst​ Position​ to​ Sleep​ ​ in​ That​ Causes​ BIG​ Problems​ in​ the​ Shoulder​ and Rotator​ Cuff...

2

The​ #1​ Biggest​ Mistake​ People​ Suffering​ with​ Shoulder​ Pain​ Make​ Which​ Surprisingly Can​ Lead​ to Rotator​ Cuff​ ​ Surgery...

3

The​ Common​ Causes​ of​ Rotator​ Cuff​ Problems...

4

The​ Top​ 3 Exercises​ for​ the​ Rotator​ Cuff...
Who​ is​ the​ Workshop​ For?
The​ Rotator​ Cuff​ Workshop​ is​ for​ people​ suffering​ with​ shoulder​ pain​ who​ are​ looking​ to​ feel normal​ again​ and​ heal​ naturally​ without​ medications,​ injections​ and​ surgery.
Do​ you​ have​ shoulder​ ​pain​ when​ you:
1

2

3

Reach​ behind​ your​ back?

4

5

Reach​ into​ the​ back​ seat?

6

Do​ work​ around​ the​ house​ or​ yard?

7
Enter Your Info Below To Register For The Workshop

We value your privacy and would never spam you
If​ you​ do​ AND​ you're​ looking​ for​ Natural,​ Non-Invasive​ Treatment,​ then​ Save​ Your​ Spot​ for​ the Rotator​ Cuff​ Workshop​ by​ filling​ in​ your​ name​ and​ information.

***Because​ ​of​ space​ limitations,​ the​ Rotator​ Cuff​ Workshop​ is​ limited​ to​ the​ first​ 20 Registrants...
What Do Others Have To Say About The Rotator Cuff Workshop?
"My experience with Laguna Orthopedic Rehabilitation was simply amazing. When I began my treatments for shoulder pain (both shoulders) due to tendonitis, the pain was so bad I was unable to sleep at night and had trouble raising my arms above my shoulders. After 2-3 treatments per month for 3-4 months I now have almost no pain, am able to easily raise my arms above my shoulders, sleep through the night, and best of all have returned back to playing golf! John and the entire team are caring and conscientious professionals who always go the extra distance to make a difference."
Lonnie Jackson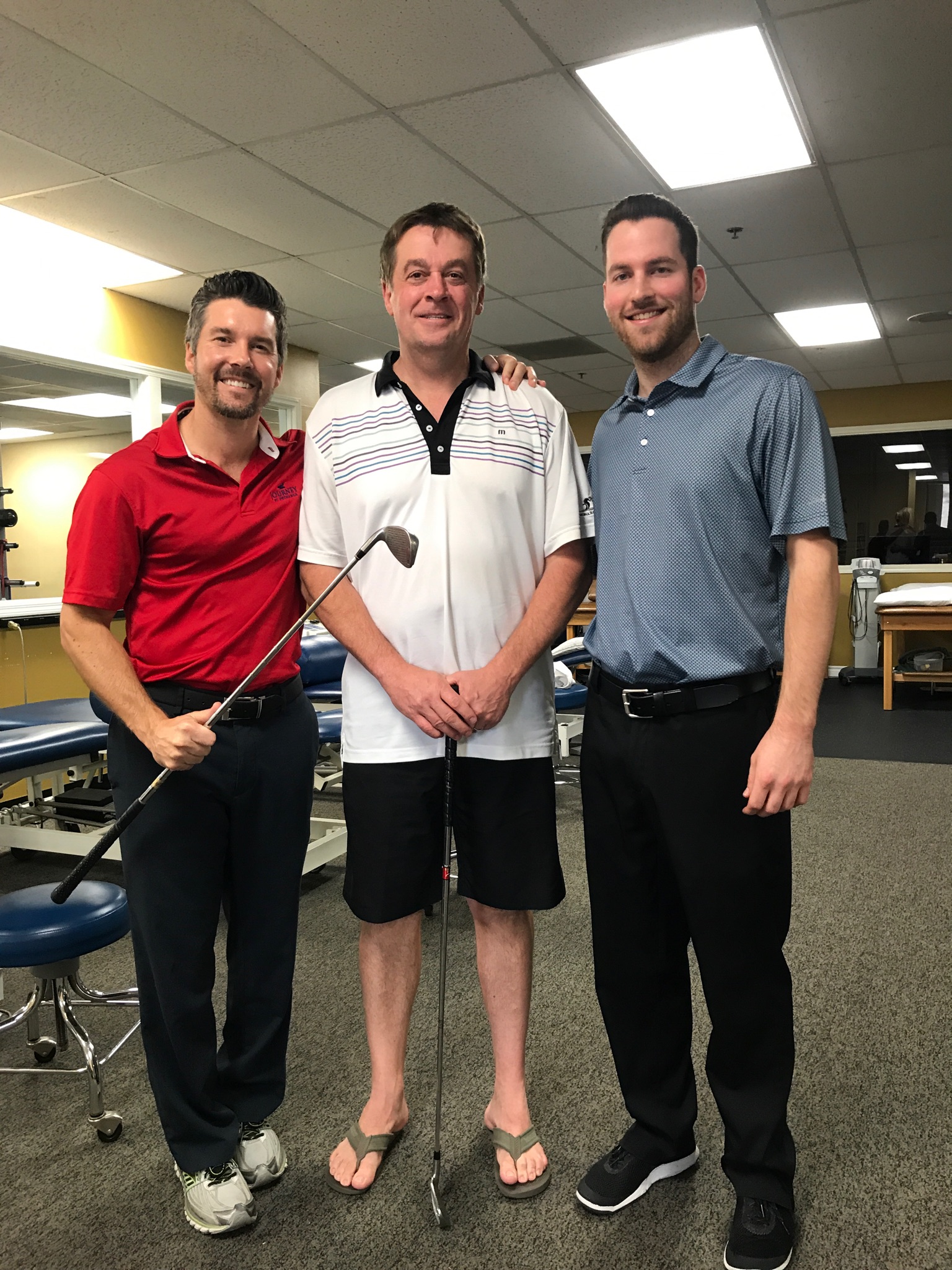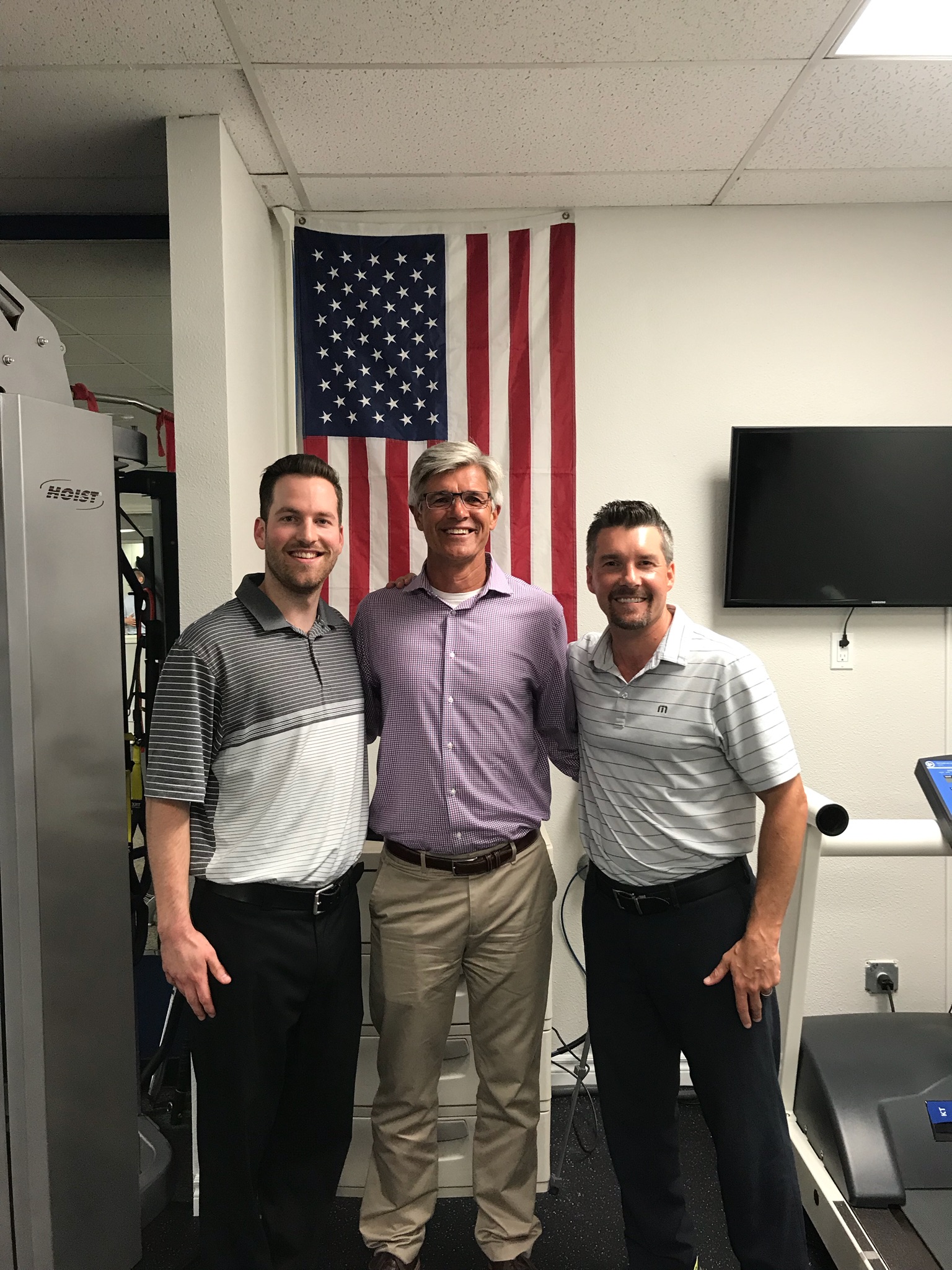 I dirt bike, mountain bike, sail, do volunteer construction work in the community and live a very active life. But when I tore my rotator cuff and had it reattached, I was stopped in my tracks! This was a long slow recovery and one that took patience, and endurance to get through. I had no idea how hard it would be. It became a mind game, a battle of the will to keep pushing on even though the gains were almost undetectable some weeks. But I have to say, for as long and slow as recovery from rotator cuff surgery is, John and the staff here kept me sane! They are not only skilled at what they do but they are also so friendly and personable. They really care about you, and they make you feel like they are right along side you to get through it together. I run my own company and know what it takes to be successful and John and his team have achieved that success. They go above and beyond. Thanks you guys, your skill, friendliness and perseverance made me feel loved and kept me going for all these months! Take care brother!
Chris Dyer
I'm a retired, avid golfer and tweaked my shoulder while practicing one day. It was my worst nightmare! To think I just retired and looked forward to 2-3 rounds of golf each week. But now my shoulder hurt so much that I could hardly lift my arm up the next morning. LOR Physical Therapy to the rescue! After 2-3 weeks of therapy, I was back to playing! I can't thank John, Dustin, Michael, and Olivia enough for getting me back on the course PAIN FREE!!! In addition, they sent me an email of all the important exercises to do while at home. I do them every day! LOR staff is awesome. Great culture, great trained staff, and great PT's (some are certified by Titleist) so they know golf injuries. You folks ROCK!
Rob Reindl
We have limited spots available and space will fill up fast, so register now to avoid missing out.